Logia is an organisation that seeks to support women who are considering pursuing postgraduate divinity education or who are already students or staff at this level.
Birthed out of the Logos Institute, at St Mary's College in St Andrews, we are particularly interested in bringing the disciplines of philosophy, theology, and biblical studies into conversation. By equipping women at this level, more qualified women will be ready and able to enter the academy and the church.
This organisation is led by Executive Director Christa McKirland, who oversees the global operations of Logia International from Aotearoa New Zealand, and Director Melissa J. Barciela Mandala, who oversees the operations of Logia at the University of St Andrews, our flagship institution.
Follow us on Facebook and on Twitter.
---
Logia aims to highlight women's excellence and to develop women's excellence:
---
Highlighting Excellence
By inviting staff to share their experiences and offer advice to budding scholars (for examples of how we are doing this see our Logia St Andrews page).
By providing a platform of visibility for women's stories via ongoing blog posts (see our Blog tab above).
By hosting seminars within the Logos seminar schedule featuring the work of outstanding women scholars.
By promoting the scholarship of women through our Logia Scholar Database.
By featuring outstanding women scholars (both internal and external) as Fireside Chat speakers.
By engaging diverse theological perspectives (womanism, political theology, eco-theology, etc.) through book studies.
---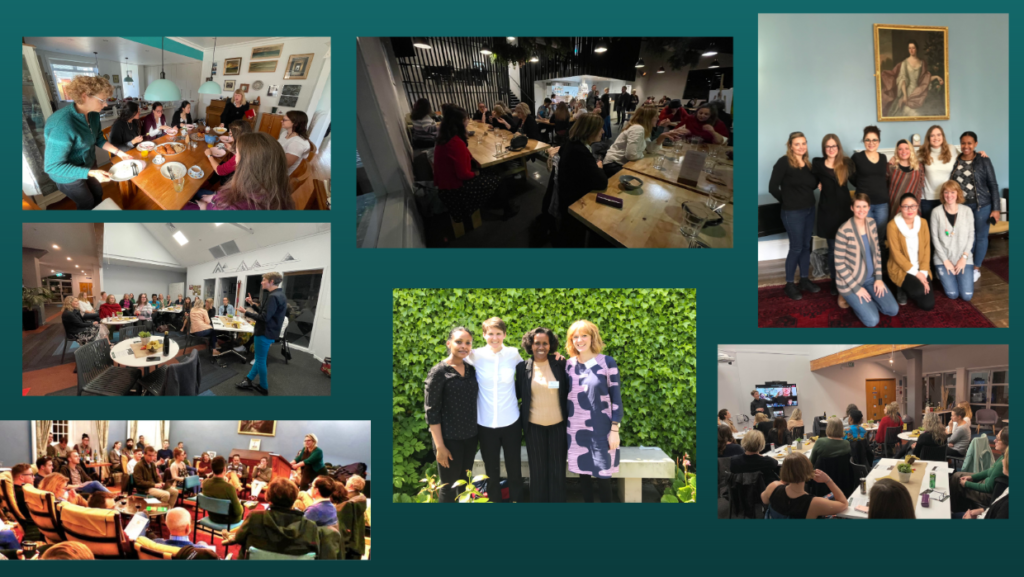 ---
Developing Excellence
By creating contexts for women to meet for mutual support both personally and academically.
By facilitating mentorships between women MLitt/undergraduate and Ph.D. students (St Mary's Mentoring Scheme and our Global Mentoring Programme).
By hosting a postgraduate conference that focuses on women's voices, not just by encouraging women to participate, but also in terms of the content that will be engaged.
By addressing gender-specific barriers to women's advancement through interactive workshops (i.e. "In This Together Workshop").
By applying for and implementing grant funding that invests in emerging women scholars as well as establishing a global mentoring scheme.
By providing avenues for women students to present research or run personalized workshops (Logia Excel and Logia Annual Workshop).
By creating spaces for networking women with each other, publishers, and men who want to support women in the academy and the church (i.e. Society for the Study of Theology, Institute for Biblical Research, Los Angeles Theology Conference, Logos Conference).
By encouraging women from the majority-world to pursue further divinity education and publication ("Global Mentoring Scheme" and "Logia Global Partners").
By equipping women pastorally including hosting Homiletics workshops to train women to preach.
By establishing partnerships with other institutions that share Logia's vision ("Logia Global Partners")
---
If you would like to find out more about any of these initiatives, please email logiatheology@gmail.com
---