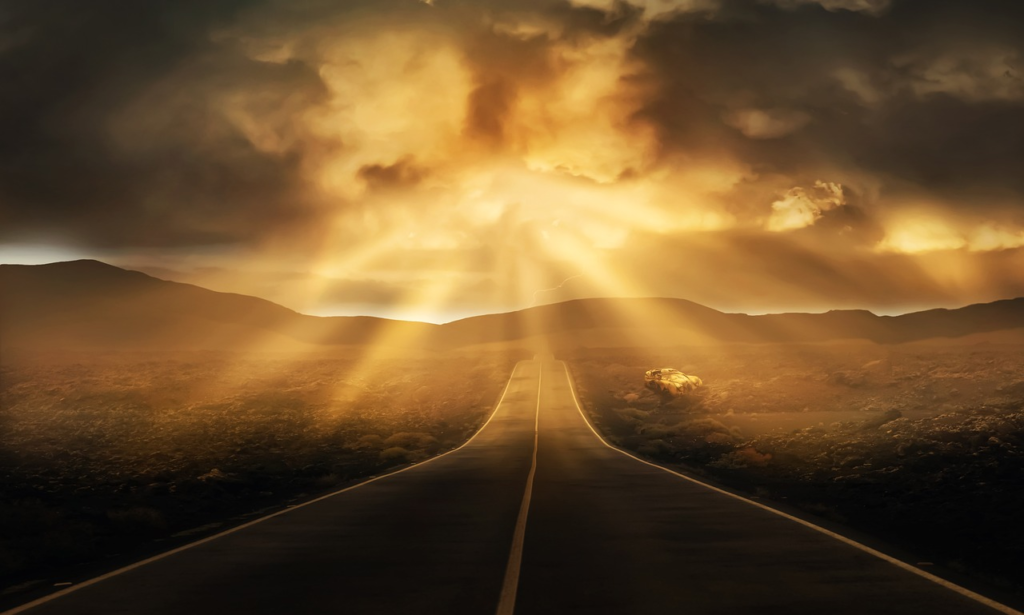 In the summer we completed our fourth major move in five years—and in those five years I have already experienced a career's worth of academic trauma.
But is this the best place to begin? It's not like I didn't have bumps in the road prior to employment, especially in light of my conservative evangelical church background. In fact, the response that I received when I first articulated a call to teach in the church was: "You can marry a teacher, but you can't be one."
In the years that followed, I dreamed about what it would look like for me to be a theologian. Should I publish under a pseudonym? Could I teach theology through music?
As the years passed, I found myself asking God: "Why did you make me like this?" I saw my female body as a burden, an obstacle.
And in the contexts that I was in, my leaders supposedly were doing the "Lord's work" in tamping down my fanciful dreams of doing ministry and having a career in theology.
By 2016, when I entered the job market, I was used to questions, and I was used to doubt. I also was used to comments about how "easy" it would be for me as a woman in the academy. I heard this refrain as I entered my job interviews that year at the Annual Meeting for the Society of Biblical Literature. I thought: I guess, if I don't get hired, then I'm remarkably incompetent. My female body was a token—sometimes of progress but more often of threat. When the winds of change blow, some are knocked out of the way.
So when I landed a tenure-track position out of my PhD, I knew—or at least I assumed—that I could no longer complain. Friends were staring into an unknown future, and I was waltzing into something stable. I had some concerns about things I experienced in the interview process, but I was lucky; I had a job.
A year later, back at SBL, I walked through the book exhibit, and I met faces from my past. "Wow. Congratulations. You've made it." "You're so lucky." "We're going to ride your coattails."
I smiled. I nodded. I laughed. (That's what women are supposed to do when they're uncomfortable.)
Inside, however, I was replaying my most recent weeks. I thought back to the conversation where I was told that my job interview had been constructed in a way to ensure that I was never one-on-one with any men—"for my benefit." I thought back to the lunch I'd had where I heard one of my supervisors sexually harass a student in a conversation that I was participating in.
According to my peers, I was lucky.
But a few days later, still in Boston for SBL, I received an email. The man that I had just reported for sexual harassment wanted to observe my class. He needed to come in the next week. I sat on the edge of a crowded room in the convention center in Boston—overwhelmed by the conversations that blended together into a chaotic form of white noise.
When I gained the strength, I protested his visit. I spoke up that time and the next time that he caused me harm. Simultaneously, I began to look for a way out, a new job.
That same semester, though, I began to see how my own "femaleness" could somehow be beneficial to others. One day I felt this acutely when a female student training for pastoral ministry said to me, "I haven't taken your classes, but it's so good for me to see you." My female body represented her potential.
In late January, I learned that I was pregnant. I was overjoyed. But sadly, in that season, it felt that my potential happiness was a mirage. My husband and I would attend doctor's appointments together, and we would plan and rejoice in our baby's health (and my own). But I would step back on campus and feel an immediate sense of dread. As I turned every corner, I prayed that I would not meet my supervisor (or several others) in the halls.
My health began to deteriorate in the wake of anxiety and depression, resulting from various traumatic experiences that year. Knowing that I needed to care for our baby, I tried to get help on campus again. I trusted someone with a note from my doctor that revealed that I was pregnant. (This was someone whose job it was to receive notes of this kind.)
They went directly to my supervisor. They gave him my doctor's note. He copied it. He shared it. He complained about my new (and still very fragile) pregnancy to anyone who would listen. Now my female body was a source of contention. I was a stereotype, a woman who caused problems because of her ticking biological clock.
About a week after I found out my supervisor knew, my husband and I decided that, even if I was unable to procure another job, I would not return in the fall. After my teaching finished, I left town. I waddled back into my mother's house—pregnant with no firm prospects.
As I left town, I began to think about my colleagues who remained. They were traumatized too, they said. How could they stay? I couldn't stay. I felt isolated, and I began to wonder if the messages I had heard from my supervisor's supporters were true. Was I too sensitive? Was this just a personality conflict? Did I have a problem with authority?
These were the questions that I carried into my next job.
These were the questions that I asked myself when I complained about a student stalking me and received no practical support. (To be fair, I did receive a hearty laugh about how he was "crazy" when I said I was terrified to come on campus.) I asked myself these questions again when beloved students who were harassed and exploited filed a complaint and were continually re-traumatized in the course of the investigation. I asked again when I was cut off in the middle of my sentence in a faculty meeting and told that the experiences of women on campus were "irrelevant" to discussions of faculty hiring and "fit." I asked each time a leader spiritually abused us in meetings with faculty and staff. I asked again and again. Over time, the questions merged into just one: "Madison, what is wrong with you?"
Thankfully, I knew that, as flawed as I may be, my experience was still horrible. I might be sensitive, and I might be "difficult," but I was in a wicked system where predators thrived. So yet again, I left.
This version of my story is sad and infuriating. But something that I have learned is stories (and people) are more than just one thing. One of my favorite sets of narratives in biblical literature is the story of God's people in the wilderness. These stories show so many examples of God's people rebelling, seeking their own gain, but simultaneously, and I think more importantly, these stories show God's gracious provision. My story, similarly, has many villains, but I could tell another version that highlights only the incredible gifts and people that God has provided in my life. Both would be true, and both make me the woman that I am.
Through these stories and countless others that perhaps I will tell another day, the one thing that presses me onward is the truth that God is just and merciful. In the last five years, I have fought hard—for myself and for others. I have made formal complaints. I have pushed for policy changes. I have spoken up in faculty meetings at times when tenured (i.e., secure) faculty were silent.
But I did not achieve the results that I wanted. Perhaps you would say that I failed.
Some days it feels like the person punished the most for my advocacy is me because the people who caused my students, my colleagues and me harm remain in their positions of power, and for my own health and wellbeing, I chose to leave and to find a place that is healthy where I can find a sense of belonging as myself.
So what does my story mean for you if, God forbid, you find yourself in an unhealthy or abusive environment? Is my story a cautionary tale for survivors and advocates to stay silent?
What I have learned through all of this is not that the fight is not worth it; I think it is our call. But it is costly, and we must pursue justice in ways that allow us to preserve our own wellbeing. This work is slow, and it has many layers. For me, some days the work looks like prayer, other days it looks like researching Title IX, and others like confronting someone directly. But knowing what we can do in the strength that we have today is important.
What has changed for me in the last five years is the outcome that I expect. I still fight with the hope that even the most wicked of systems can be changed completely—because I do believe in extraordinary things—but I fight with the knowledge that I likely won't see the change that I desire.
And this is where the character of God comes back in for me. Even though I feel that I cannot trust (most) people to make the right decisions when they are called to stand up to power, I trust someday I will see true justice and restoration.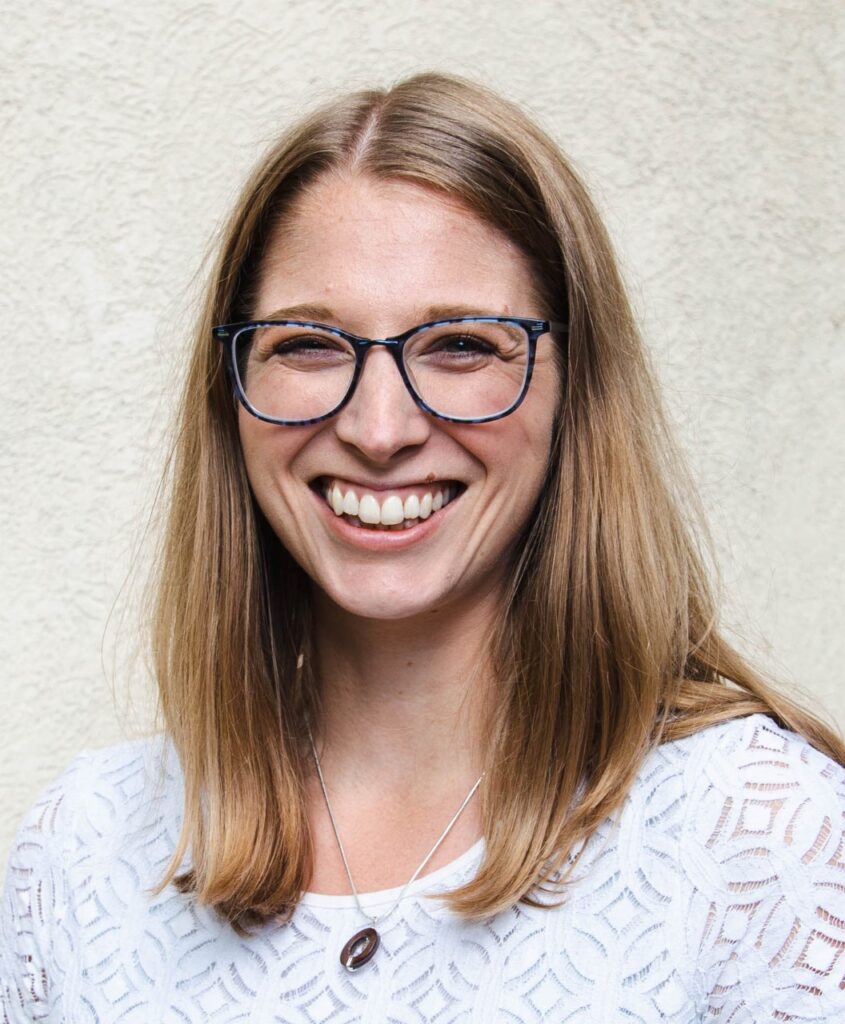 Madison N. Pierce (PhD, Durham University) is associate professor of New Testament at Western Theological Seminary. She has written Divine Discourse in the Epistle to the Hebrews (CUP, 2020) and has co-edited Gospel Reading and Reception in Early Christian Literature (CUP, 2022) and Muted Voices of the New Testament (2017).